Shop
The entire production is made up of unique handcrafted  items, some reproduced in very small scales, most produced only once. Below you can see some of what is available in Belo Horizonte and Helsinki. In Belo Horizonte/Brazil, pieces are sold at our Casa Ramalhete shop. In Helsinki, from the designer's home-office. For any enquiries, get in touch at hello[a]juliavalle.com. 
Visiting address (we suggest booking an appointment beforehand for best experience)
Casa Ramalhete : R. Ramalhete 611, Serra . Belo Horizonte . MG . BRASIL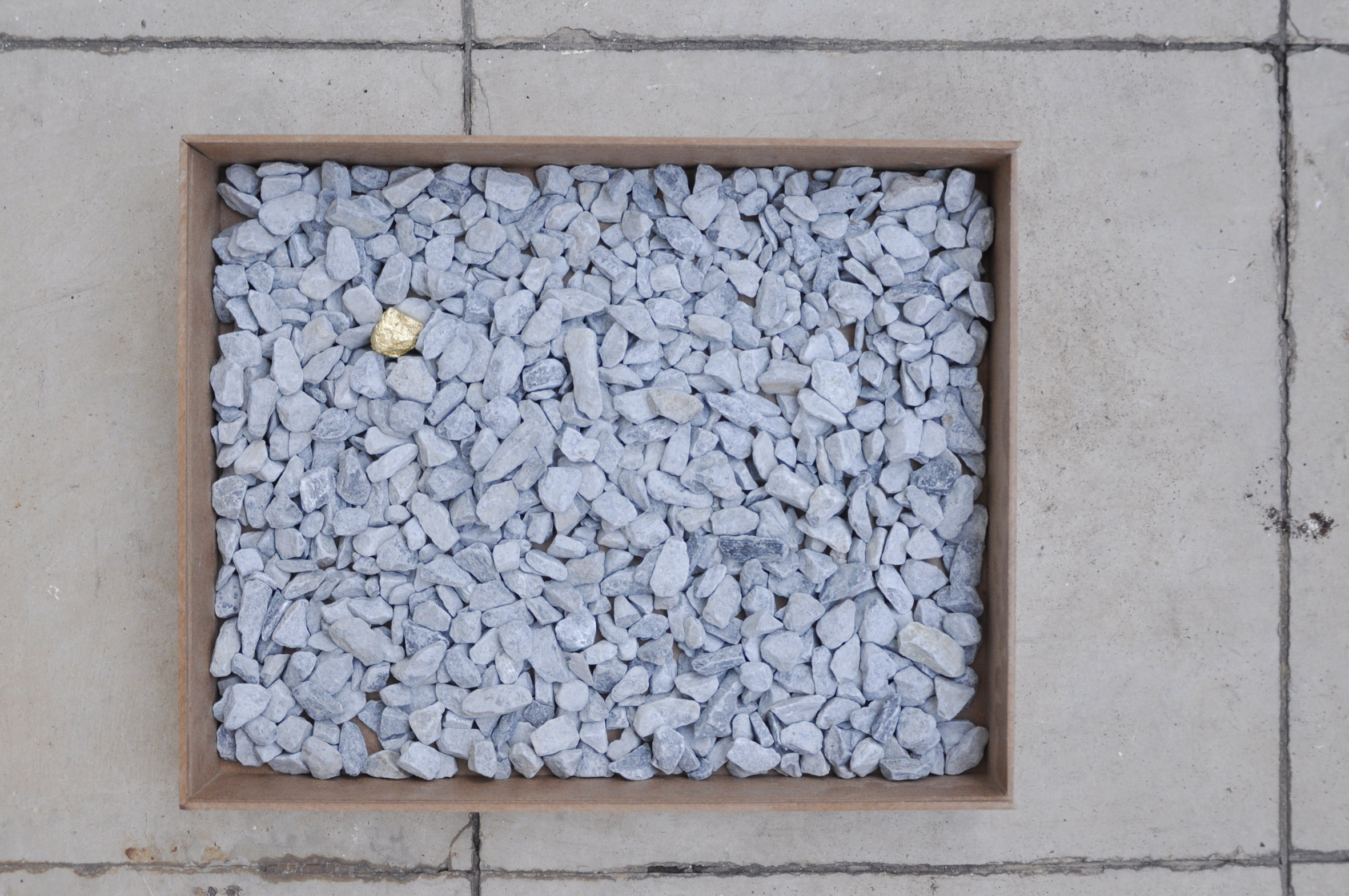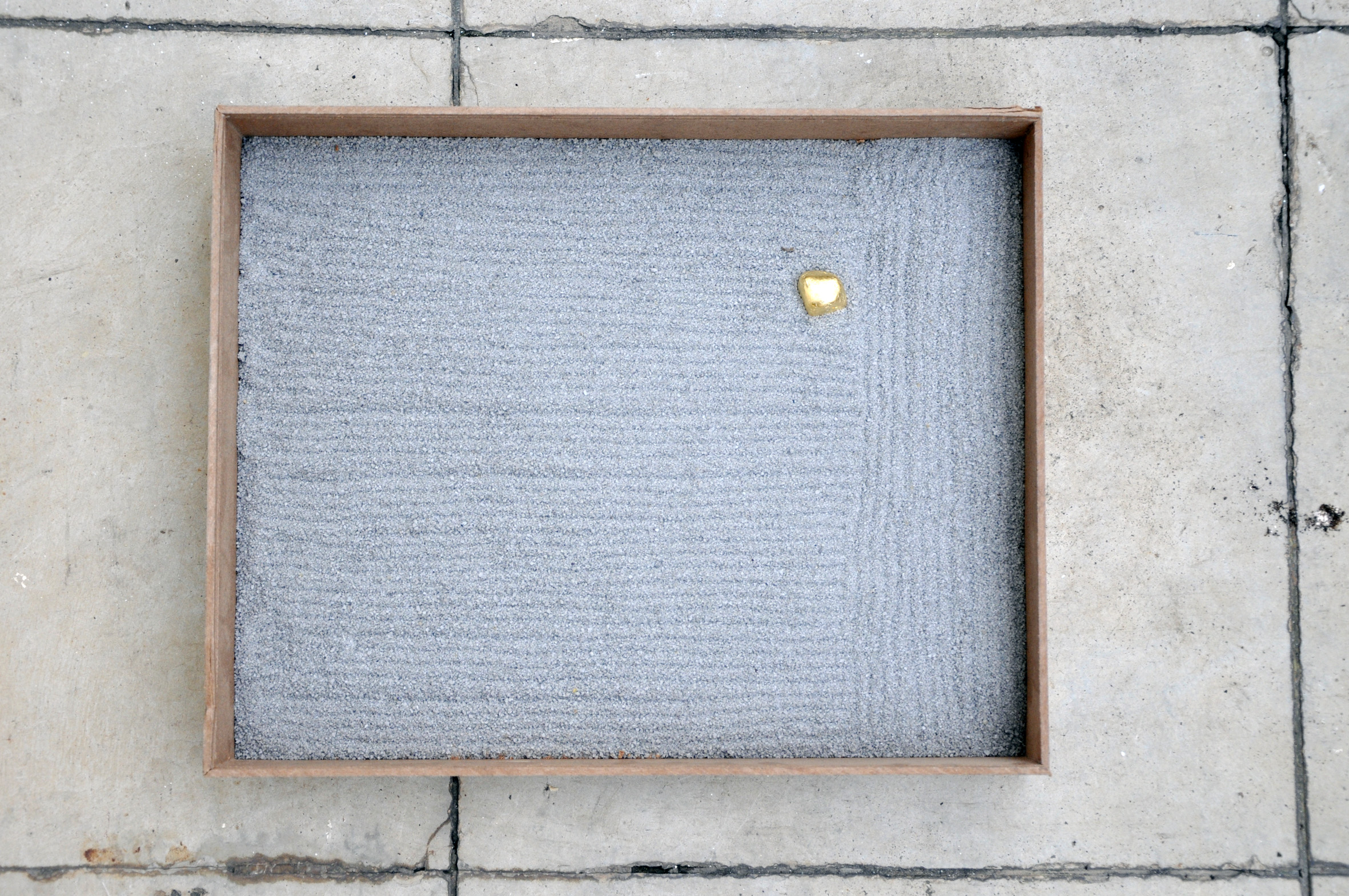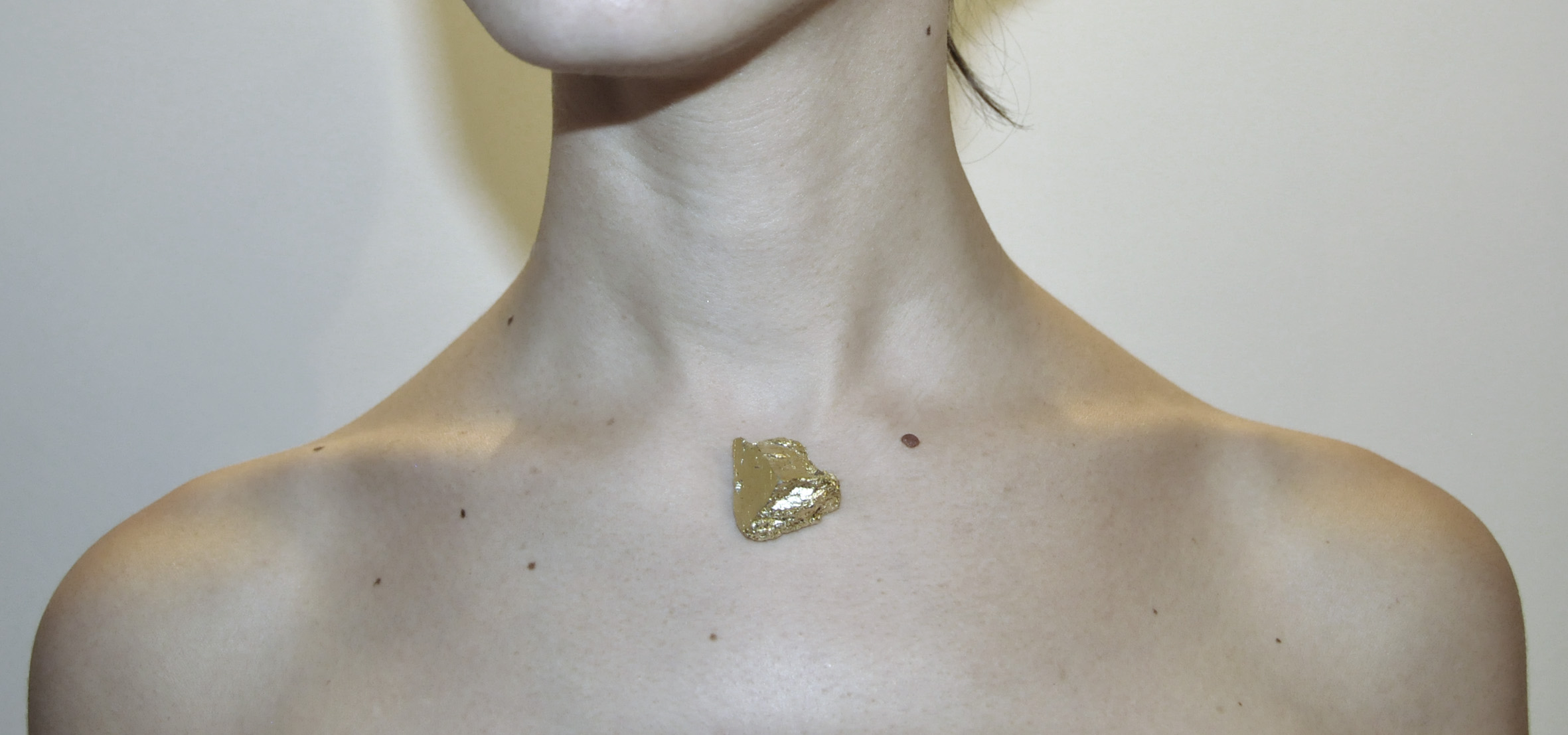 Necklace/Brita
Brittle necklaces started as a part of an investigation on the 'in-between' clothing and wearers. Construction stone brittles were perforated and 14k gold plated, and made into a necklace. Placed in a box full of other brittles, the necklaces both blend and stand out. A second exercise took iron ore brittles and followed similar process. Pieces can be acquired via email (hello[a] juliavalle.com) or at Casa Ramalhete, at a retail price of €80/R$320.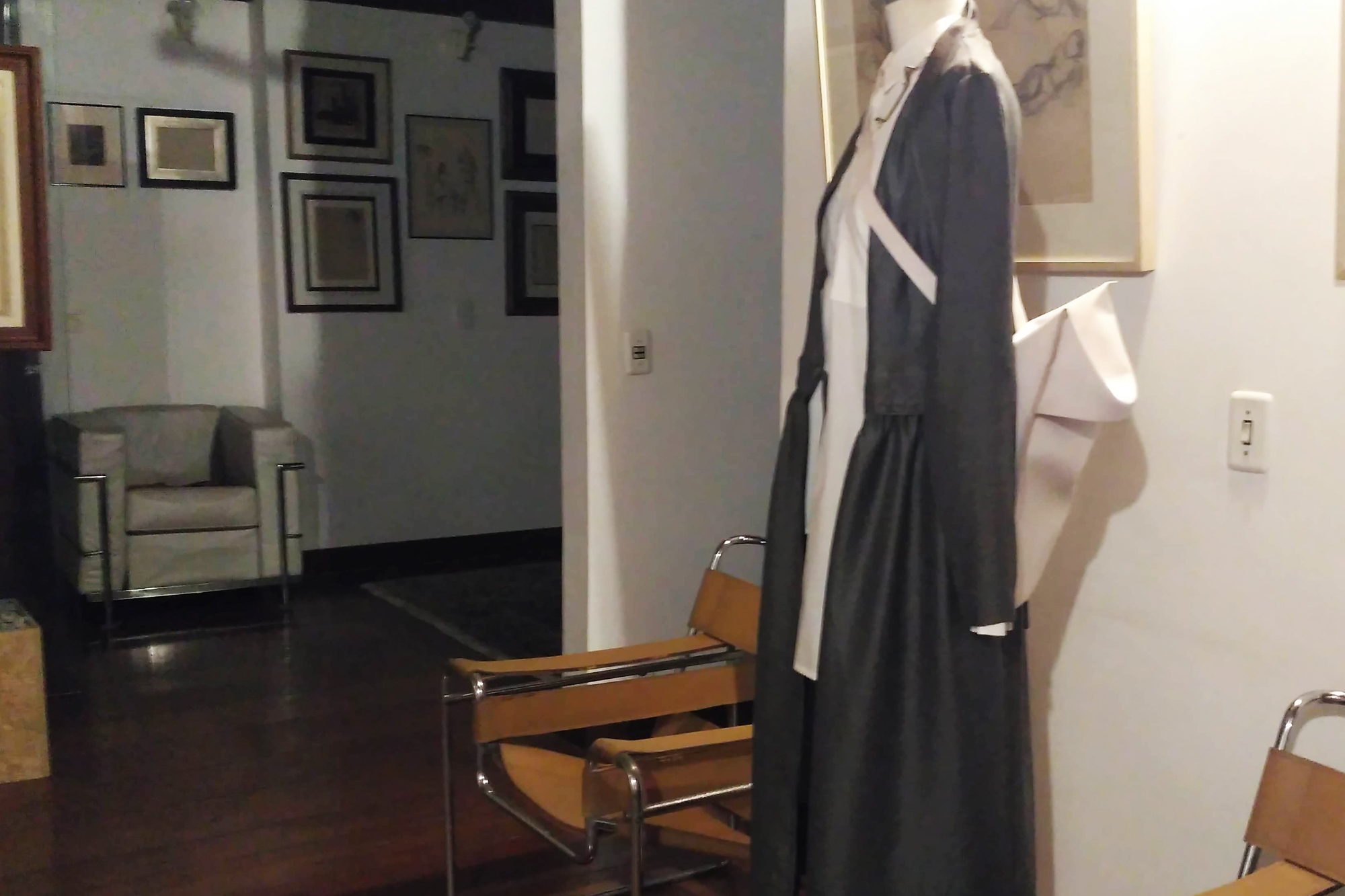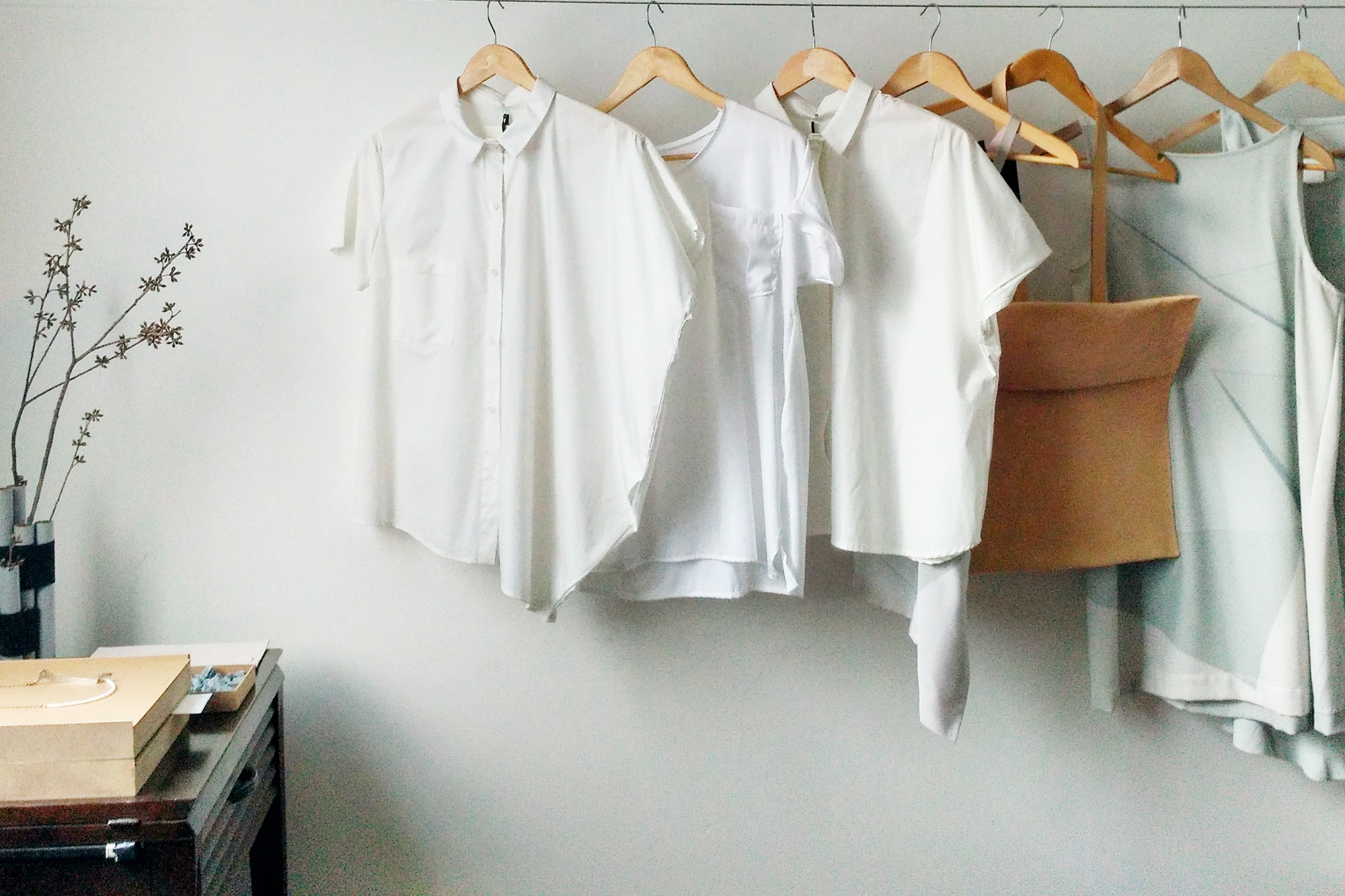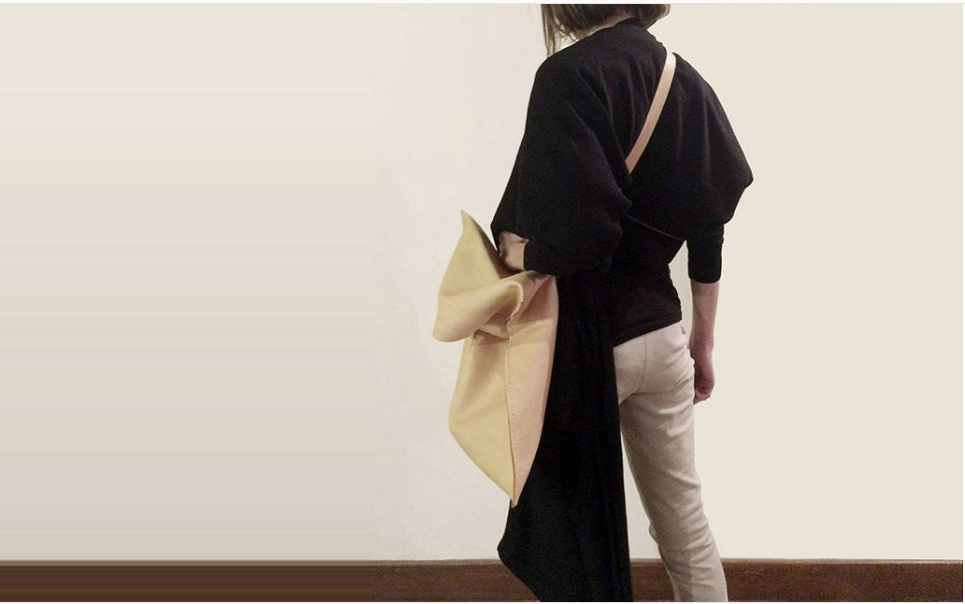 Leather Bag / Pillowcase
Originally our shop-bag, this simple and versatile item gained a leather version to resist more frequent outings. Hand sewn by architect and craft master Carlos Noronha, they are made under request in the colour of your choice. The bag will change its form as the result of the interaction with what it contains. A beautiful gender-neutral everyday piece we are very proud of. Retail price €160 / R$580.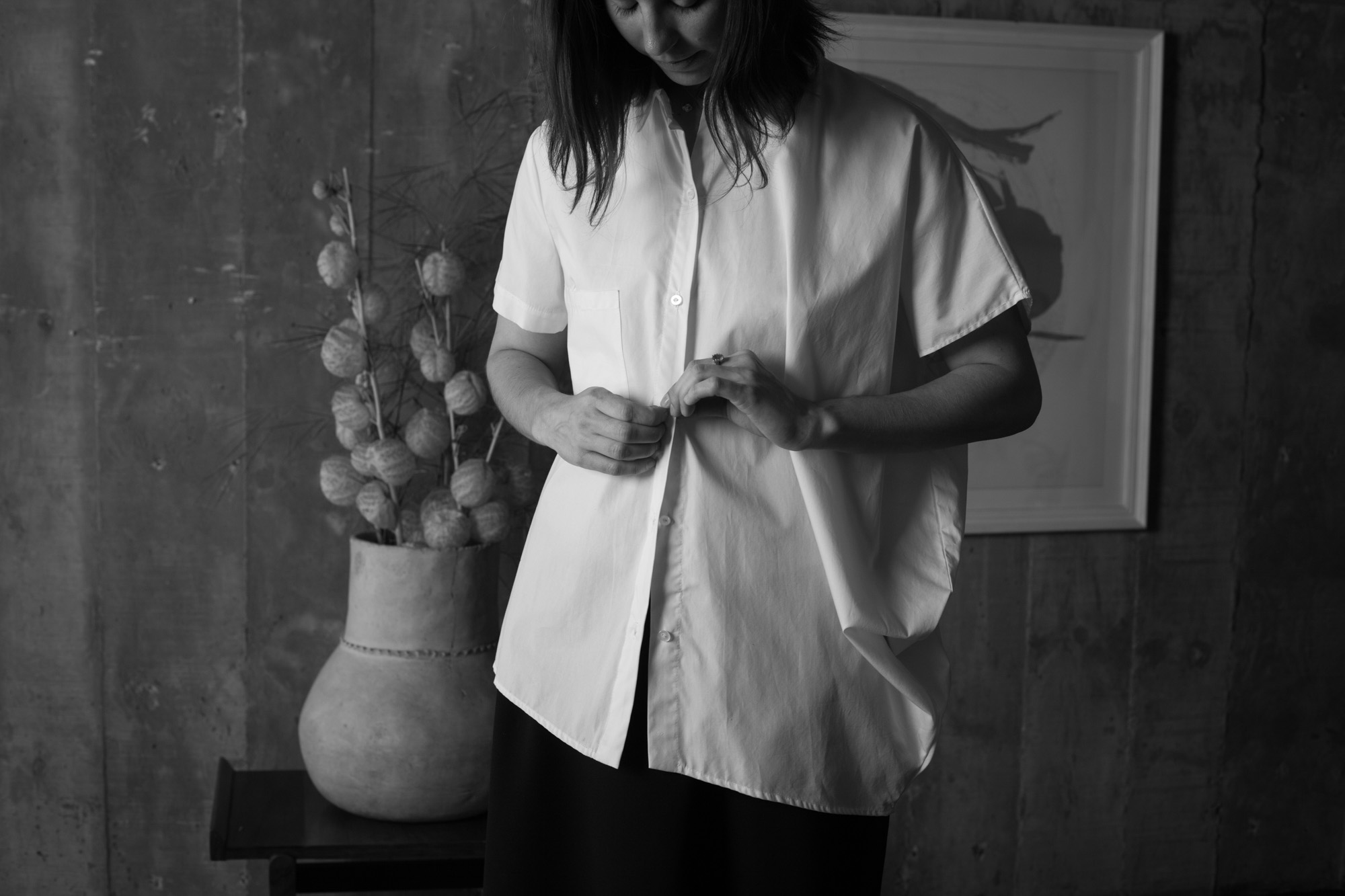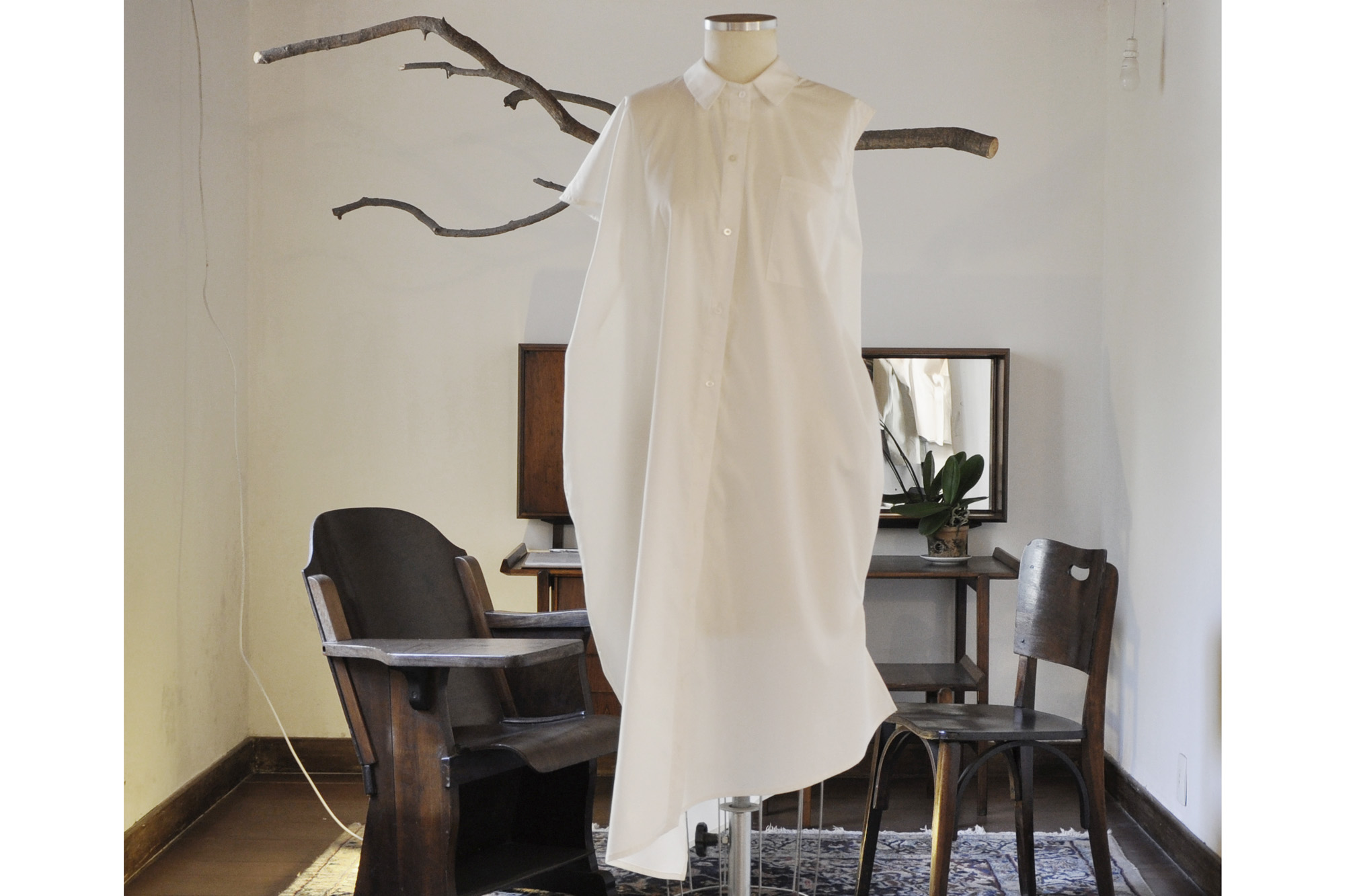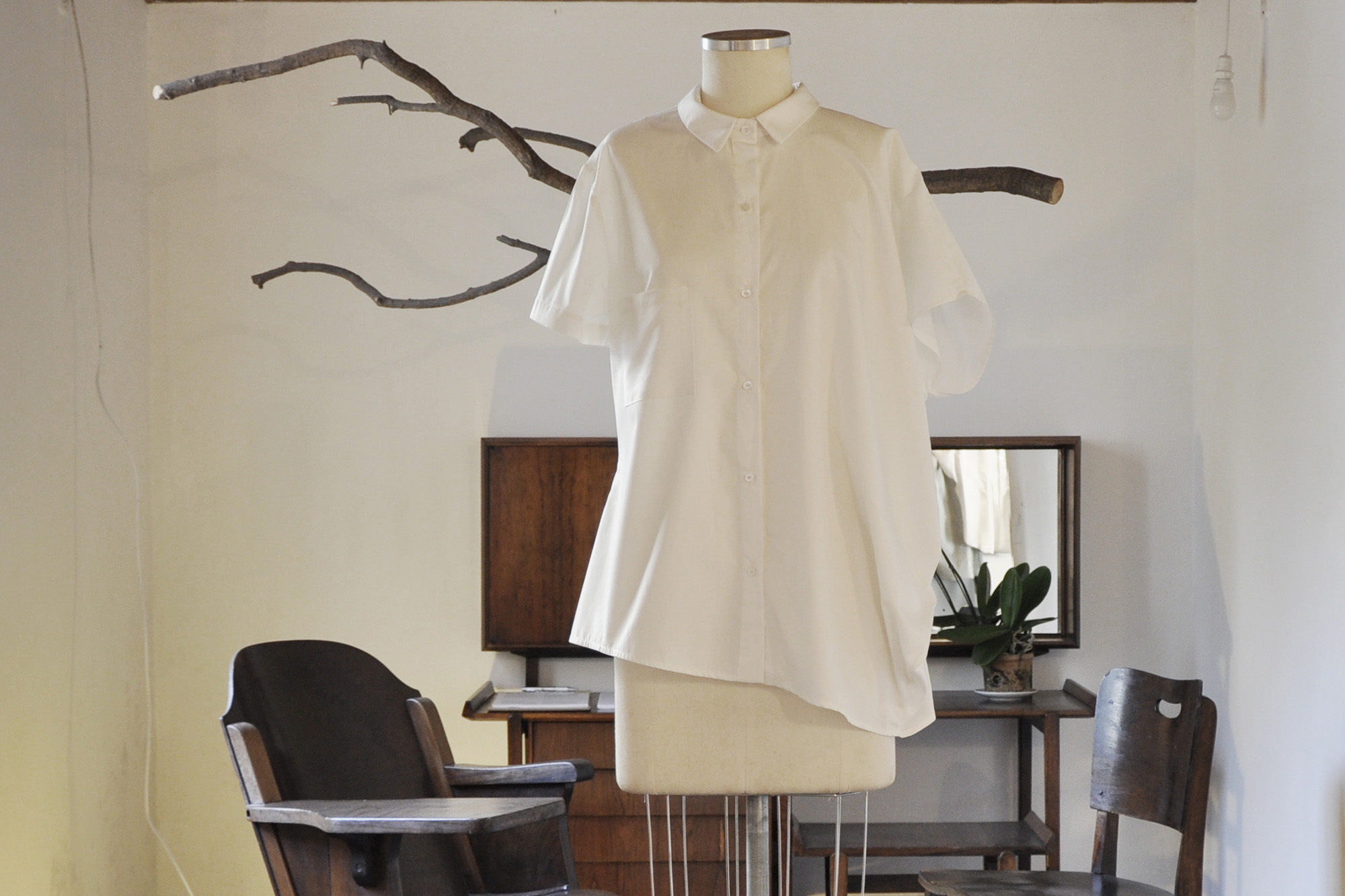 Shirts / Dress (v.)
Based on the movements of getting dressed, the Dress (v.) project materialises the everyday intimate engagement with garments in a collection of 4 different white shirts. Retail price €120/R$420.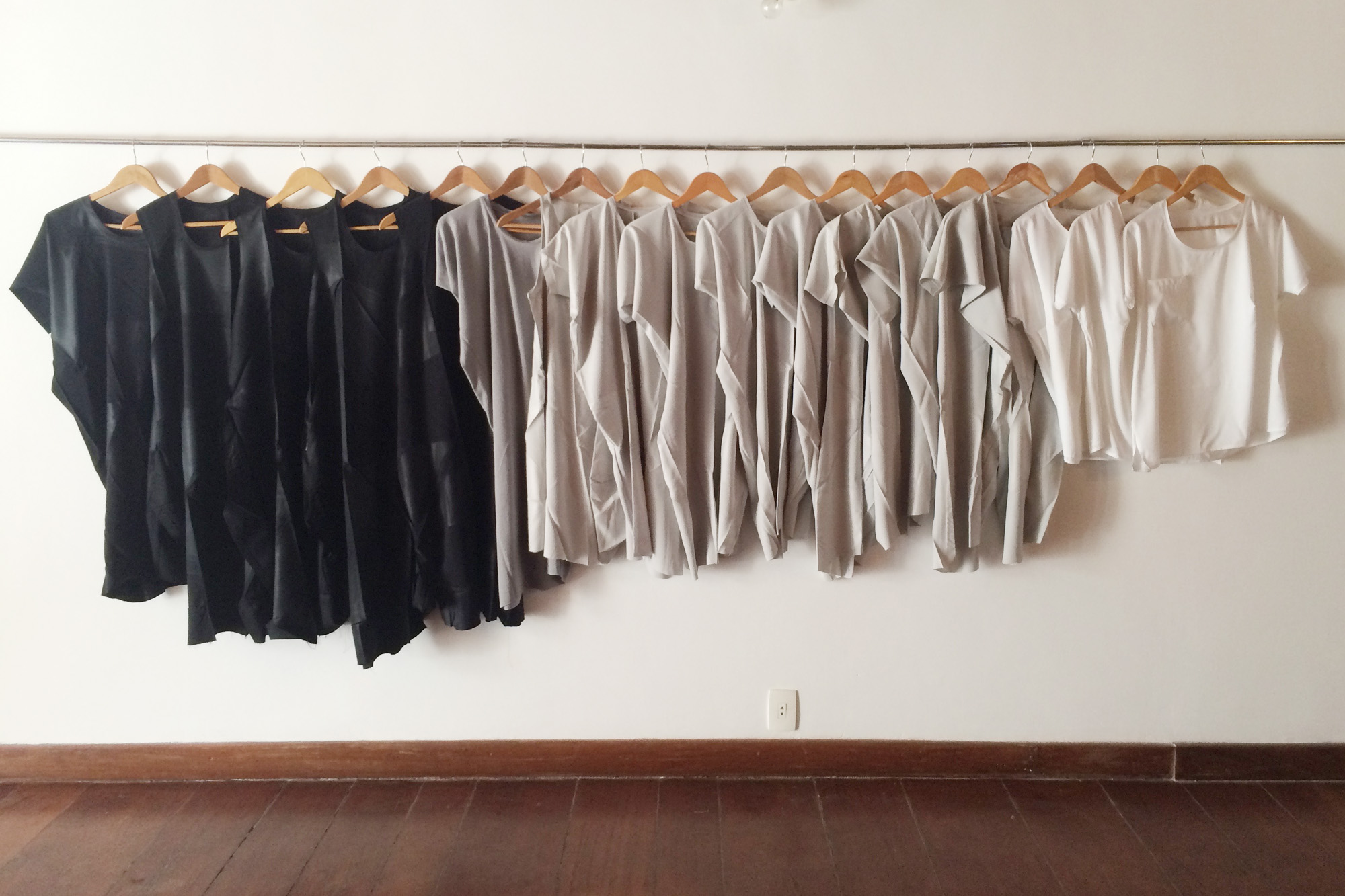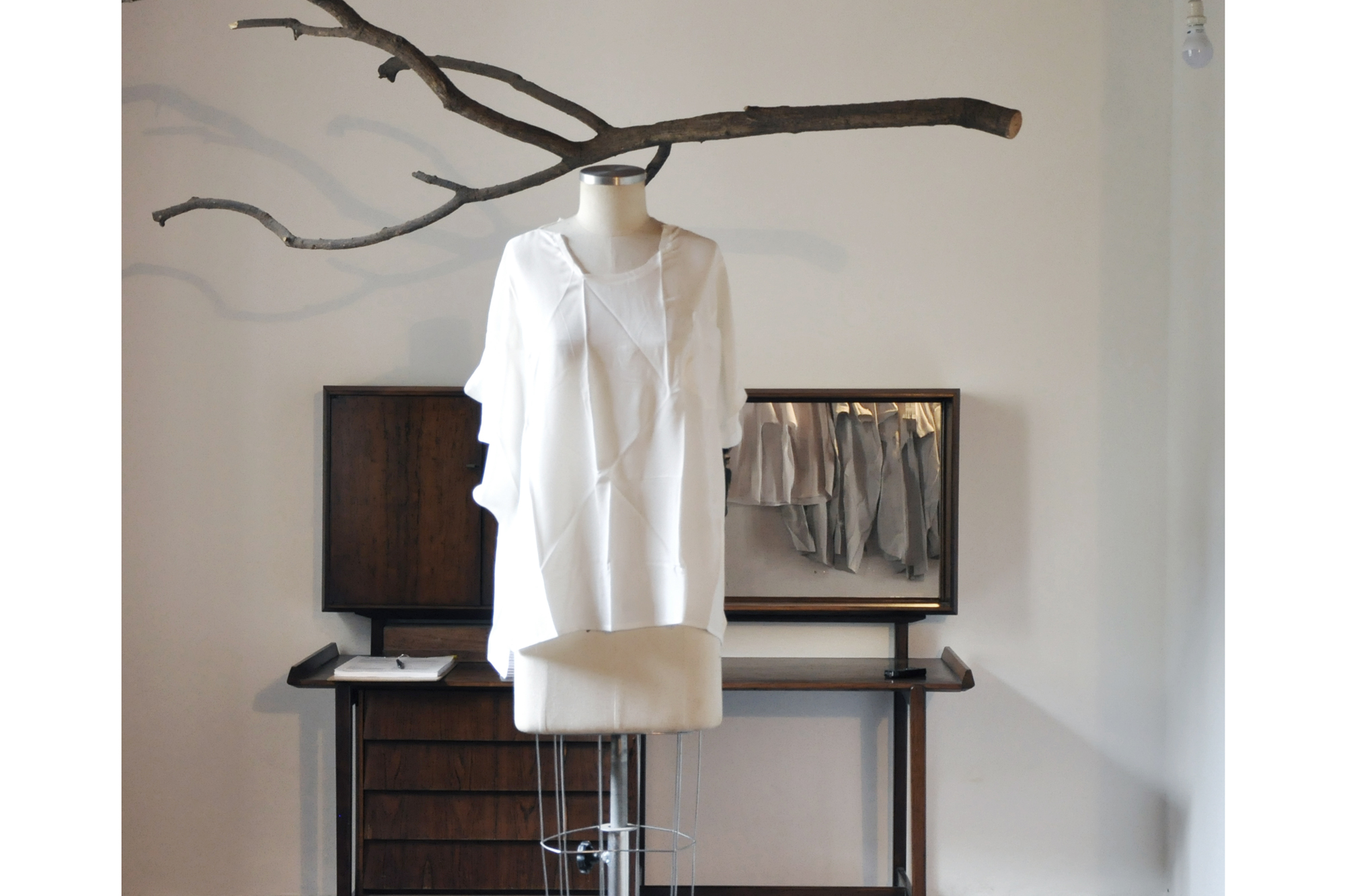 Dresses : Wear\Wear
Heat-press folded dresses offer surprises at many levels. Light colours brings uv-reactive dyes that will respond to the weather and the wearer's body will make the dress pronounce different folds more strongly. A piece that calls for constant active interaction, for the ordinary and extraordinary outings. Price €180 / R$670