Some News
Below you will find the freshest news on works, projects, and activities. Keep checking for constant updates. : )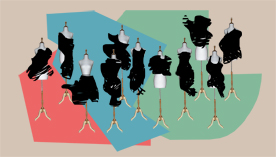 Under Development
Experimental pattern cutting investigations within education and research. Some first steps will be available here soon!
Latest Publication
Happy to see our first contribution to the Brazilian journal dObra[s] will soon be out! I kindly invite you to check out this (and many more great articles) at their official webpage.
A fresh issue of our much loved Fashion Studies Journal is out! This time the working theme is industry and we are very proud to present you this great collection of works. Please visit!